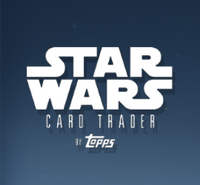 Welcome to the Star Wars: Card Trader WikiEdit
The Star Wars: Card Trader database.
Current Sets and Cards available on this Wiki can be found using the following links: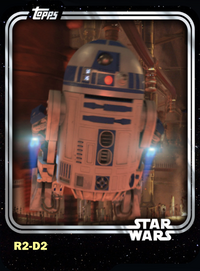 An R2-series Astromech Droid, Artoo-Detoo (
R2-D2
) has developed an adventuresome personality after years of finding himself at the centre of significant galactic events. He is instrumental in aiding Queen-turned-Senator Padmé Amidala, as she fights for the liberation of her home planet Naboo, then later as she accompanies Anakin Skywalker to both Tatooine and Geonosis. In addition to projecting holograms and preparing starships, R2-D2 has the ability to fly via a pair jets mounted at his sides.
(Read more…)
Keep up-to-date with the latest SWCT news on the official Topps STAR WARS Card Trader @ToppsSWCT twitter feed.
Community content is available under
CC-BY-SA
unless otherwise noted.