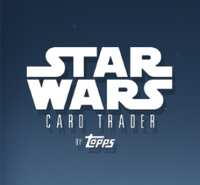 Welcome to the Star Wars: Card Trader Wiki
The Star Wars: Card Trader database.
Current Sets and Cards available on this Wiki can be found using the following links: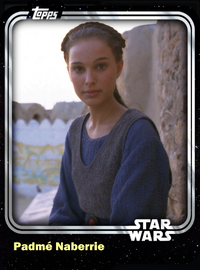 Born fourteen years before the Battle of Naboo,
Padmé Naberrie
is the younger daughter of Ruwee and Jobal Naberrie. A winning student, she volunteers for the Refugee Relief Movement and eventually enters the Legislative Youth Program, pursing a political career in order to assist needy people of various worlds. During the Battle of Theed, Padmé functions as a handmaiden to Queen Amidala, but ultimately reveals her true identity as the Queen herself - to Gungan leader Boss Nass, while securing him as a steadfast military ally.
(Read more…)
Keep up-to-date with the latest SWCT news on the official Topps STAR WARS Card Trader @ToppsSWCT twitter feed.